About PGC
Welcome to PGC….you just found the HOTTEST, Members Only Lifestyle Club In Philadelphia. There is NO party on the East Coast that comes even close to a party at The Pleasure Garden Club!We are NOT a hotel party, NOT a little lounge, but an actual massive Night Club! Come enjoy the high energy, erotic atmosphere in our club…We are open EVERY Friday (Couples, Single Ladies & Single Males) & Saturday (Couples & Single Ladies ONLY) 
See the events page for details.
Tickets are required to attend our events…these can be purchased through Ticketleap or in club by cash or credit card We hold over 300 people but have thousands of members! Tickets do sell out early for special events!
Our club is a BYOB ALL INCLUSIVE for
Proper Dressed adults 21+ with ID Only!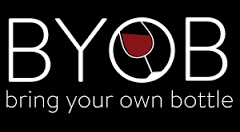 Our Upscale Club Has It All…
-Free On Site Private Gated Parking
-Private Entrance & Location
-2 BYOB Juice Bars with ALL Mixers Provided
-Coat Check & Lockers (bring your own lock)
-Group Shower with Towel Service
-HUGE Main Dance Floor Room with Bumpin' Sound & Lights
-Our back bar has a professional Dancer pole FOR YOU TO SWING ON!
-Great DJ's playing all current top 40 dance tracks
-Themed Private fantasy rooms open Friday & Saturday
-Group Party Pit & Huge opened space Party Room
-On Site adult boutique open 24 hours
-Friday Night Includes Pickings from 9-11pm & Saturday Nights Include Hot Dinner Buffet 9-11 AND Hot Breakfast Buffet
Come see why Philadelphia Citypaper gave us TWO Readers Choice awards!
We are the club of club's just ask your friends!