Welcome To PGC!!! Philly's Hottest Lifestyle Club

WANT TO BECOME A MEMBER OF PGC? WELL ALL YOU NEED TO DO IS PURCHASE A NEW COUPLES ONE YEAR MEMBERSHIP TICKET…THAT TICKET INCLUDES YOUR MEMBERSHIP PLUS ENTRY FOR ONE NIGHT!!! AFTER YOU BECOME A MEMBER YOU ONLY NEED TO PURCHASE A MEMBERS COUPLE TICKET UNTIL YOUR MEMBERSHIP EXPIRES….PLEASE MAKE SURE YOU BRING YOUR STATE ISSUED ID ON ALL VISITS BECAUSE THIS IS YOUR MEMBERSHIP CARD, ALSO READ OUR CLUB RULES BEFORE COMING AND REMEMBER WE ARE A BYOB….WE SUPPLY MIXERS BUT NEVER ALCOHOL. SEE YOU SOON, XOXO
UPCOMING EVENTS!! 
 Friday 3/16 PGC's Fantasy Friday's…..Get Lucky Friday!!!
It's PGC's Crazy & Sexy St. Patty's weekend! Friday Night is our "Get Lucky" Friday! The whole club is decorated for the holiday and we are ready to party starting the weekend off right tonight! Come enjoy some magically delicious & sexy treats that you might find between a sexy rainbow! Come dressed in green tonight and you may score a magical surprise!!!! Single men are welcome to attend tonight!! DJ Christina
Remember that unlike any hotel party…PGC welcomes and encourages play throughout our club..no need to hide behind closed doors!!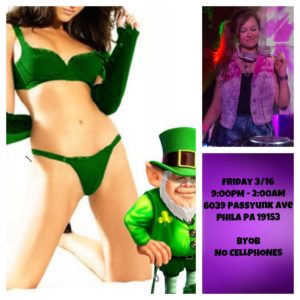 Saturday 3/17 PGC's 12TH ANNUAL SHAKE YOUR SHAMROCKS PARTY!!!
Tonight is our magically delicious rockin' St. Patty's party! Year after year we have the largest, craziest St. Patty's party on the east coast! The whole club is decorated in Gold & Green! YES…. wear your GREEN as the majority who come out tonight as every year have worn some crazy off the hook Irish garb…Are we going to see any leprechauns tonight? If you do you might be able to talk them out of their pot-o-gold by showing them your rainbow!!! We doubt anyone will need the luck of the Irish to get lucky at this party!!! Get your green gear together and get ready to GET SHAMROCKIN' DJ Howie T
Remember that unlike any hotel party…PGC welcomes and encourages play throughout our club..no need to hide behind closed doors!!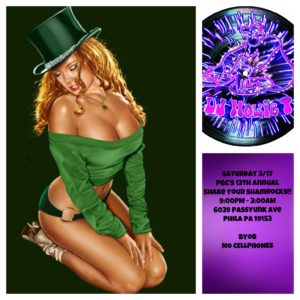 Friday 3/23 

PGC's Fantasy Friday's….Panty, Pumps & Hot Wife Play Party!!
Every party at PGC is a play party…Tonight is the night to show off your sexy stiletto pumps, sexy little panties & your Hot wife. Friday nights at PGC are guaranteed to please…if your into a sensual encounter with one of PGC's single male members, play with another like minded couple, keep her all to yourself or let others watch…it's your choice!! DJ Elijah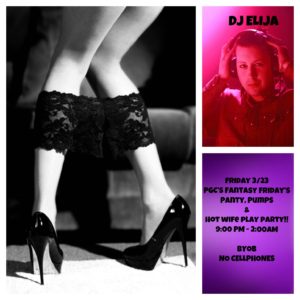 Saturday 3/24 PGC's Leather & Lace Party!!
Is there anything hotter than the feeling of leather and lace against your skin at the same time….the leather accentuating all your feminine vixen curves and the delicate lace tapping into your sexy girlie side. Tonight put together your sensual lace and add the hot leather pants or skirt for a sexy night out…this is our Leather & Lace Party!!!! DJ Christina aka Teknacolorninja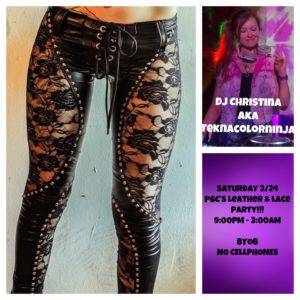 Friday 3/30 PGC's Fantasy Friday's…Puss In Pink!!
Come out to tonight's party in your favorite shades of PINK…. may it be that sexy little dress or your hottest lingerie ensemble the choice is yours and our gentlemen are encouraged to get into our pink theme as well!!! W/DJs BROWNSUGAR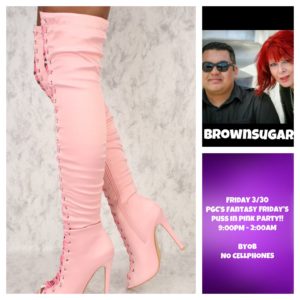 Saturday 3/31 PGC's Swinging Into Spring… Sexy Ass School Girls!!
School is back in session at the Pleasure Garden!! All our sexy ladies are putting on those sexy little school girl outfits or be the hot school teacher all the boys daydream about and fear!! Help us create one of PGC's sexiest parties!! W/DJ Howie T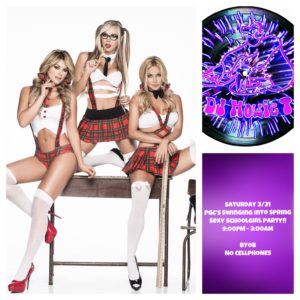 Friday 4/6 PLEASUREcation…3rd Anniversary Bash!!
A Mixed Fetish / Swinger Party….NOW THE 1ST FRIDAY!!!!!
PLEASUREcation will be a monthly educational dance and play party held every first Friday at the Pleasure Garden Club. This event is open to all from swingers to fetish or BDSM and everything in between. Come and dance with the opportunity to play at whatever level you are comfortable. You are responsible for letting others know what you're into and what boundaries you might have as there is a diverse group of individuals that attend this party. Each month will have new "edition". The music will be a mixture of dark, rock, EDM, or themed to the party.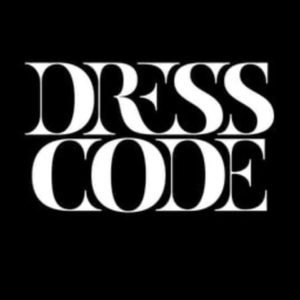 DRESS CODE
 Our policy is as follows and our staff reserves the right to turn anyone away from admission. Please dress as if you were attending any upscale nightclub or dinner venue.…..
-NO BASEBALL CAPS!! (Jeff& Fedora styles are allowed)
-NO BAGGY, TORN OR RIPPED JEANS (from normal wear and tear are unacceptable but store bought are acceptable)
-NO WIFE BEATER TEES -NO SPORTS ATTIRE (unless for theme parties)
-NO FLIP FLOPS OR SANDALS -NO DIRTY OR WORN OUT SNEAKERS
-NO HOODIES, SWEATSHIRTS OR SWEATPANTS -NO D RAGS OR BANDANNAS
 LOCAL HOTELS